At the Australasian Sustainable Wellness Academy (ASWA), we're not just a training Academy, we're a movement!
We help individuals and organisations to thrive at their best.
We believe that we can all do more to empower individuals, workplaces, businesses and communities to live healthier, happier lives with optimum wellness, vitality and sustainability.
Wellness should be within everyone's reach – that is our philosophy. It is this philosophy that drives every decision behind our innovative programs. It is the motivating force for our passionate program advisors and mentors, and the inspiration behind our industry collaborations.
Two strategic objectives of the Academy are to increase the level of understanding of wellness concepts and provide tools for life; and to provide solutions for organisations through influential and engaging strategies that are compatible with the mission and goals of the organisation.
Wellness is an active process of becoming aware of and making choices toward a healthy and fulfilling life…a state of complete physical, mental, and social well-being, and not merely the absence of disease or infirmity. World Health Organisation.
Obesity, cardiovascular diseases, cancers, diabetes and mental health disorders continue to rise, regardless of the increased investment in research and associated understanding of the influence that lifestyle choices have on our overall quality of life.
The Academy takes a proactive approach to wellness through an integrated framework designed to inspire, guide and support students to make sustainable lifestyle changes. The road to lasting positive change starts with you.
ASWA BLENDED PROGRAMS
Wellness Within – personal wellness program
Wellness Within is ASWA's 8-session personal wellness program. Aligned with evidence-based principles of wellness, this program is delivered in bite-size sessions designed to teach students the tools and techniques to achieve and sustain a balanced life, whatever their priority - family, work, social, recreational or sports performance.
Accredited Diploma of Wellness
The Australian Accredited Diploma of Wellness is the first course of its kind, allowing students to take their qualification anywhere with international credibility.
ASWA's Accredited Diploma of Wellness is the solution for organisations to achieve and sustain wellness in the workplace. This course provides the framework and tools for leaders to develop, implement, evaluate and monitor, effective and sustainable wellness initiatives – in any industry.
Careers this qualification can lead to include: Wellness Director, Workplace Wellness Manager, and an immense range of other career opportunities available in the booming global wellness industry. Entrepreneurial graduates also have the opportunity to establish and manage a private practice as a Wellness Consultant to organisations, developing and implementing a variety of wellness programs.
Wellness Business Courses
ASWA offers four short courses in key business management skill sets with the course content specifically designed for the spa sector of the wellness Industry.
10 Essential Steps for Business Planning
Recruiting, Reviewing and Retaining Human Talent
Secrets of Service Excellence
Achieving Optimum Profit Potential
To find out more about these online courses and how the Academy can help you make lasting change, please follow the link to our website, via the contact details above or Make an Enquiry below.
ASWA Founder
Angela Derks is the Founder and CEO of the Australasian Sustainable Wellness Academy and the course and curriculum developer for the Australian Accredited Diploma of Wellness.
Angela launched the ASWA, with the mission of bringing wellness within reach of individuals and companies to enhance the way we live and work.
Angela believes that she can achieve her purpose of empowering others to attain optimum wellness, by providing an engaging and inspiring platform that not only demystifies the concept of wellness, but inspires its students to live, breathe, cultivate and lead the weaving of wellness into lives and workplaces.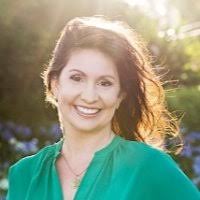 ---
Reviews